Dr Oz said if you eat kale and beets everyday, you will not get sick. I don't know if that's true, but this magic salad will have you wanting to eat it everyday! It isn't hard to make but will shock you how good it tastes. Restaurant quality
 the secret is in the dressing.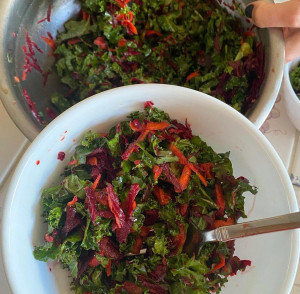 Here's how:
Finely cut one whole bag or head of washed kale.
Grate two large 🥕 carrots and 3 large beets. I use this Mandolin Slicer/shredder: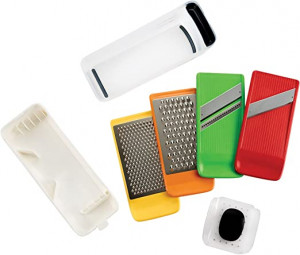 Mix dressing in with the three and enjoy.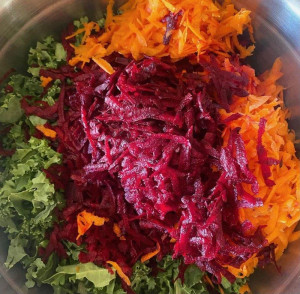 Salad tastes even better as leftovers for the next few days.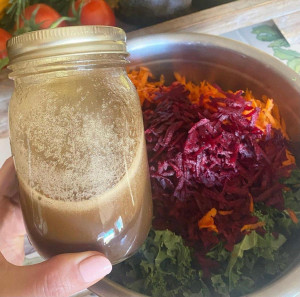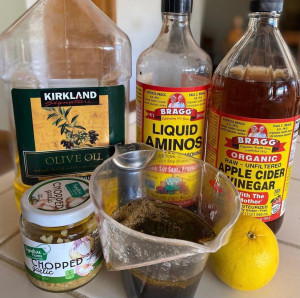 Here is the dressing recipe:
1/2 c Apple cider vinegar
1/4 c liquid aminos
Juice of one lemon
1/4 c olive oil
4-5 garlic cloves or minced garlic
Mandolin slicer
This makes slicing the carrots and beets so easy!