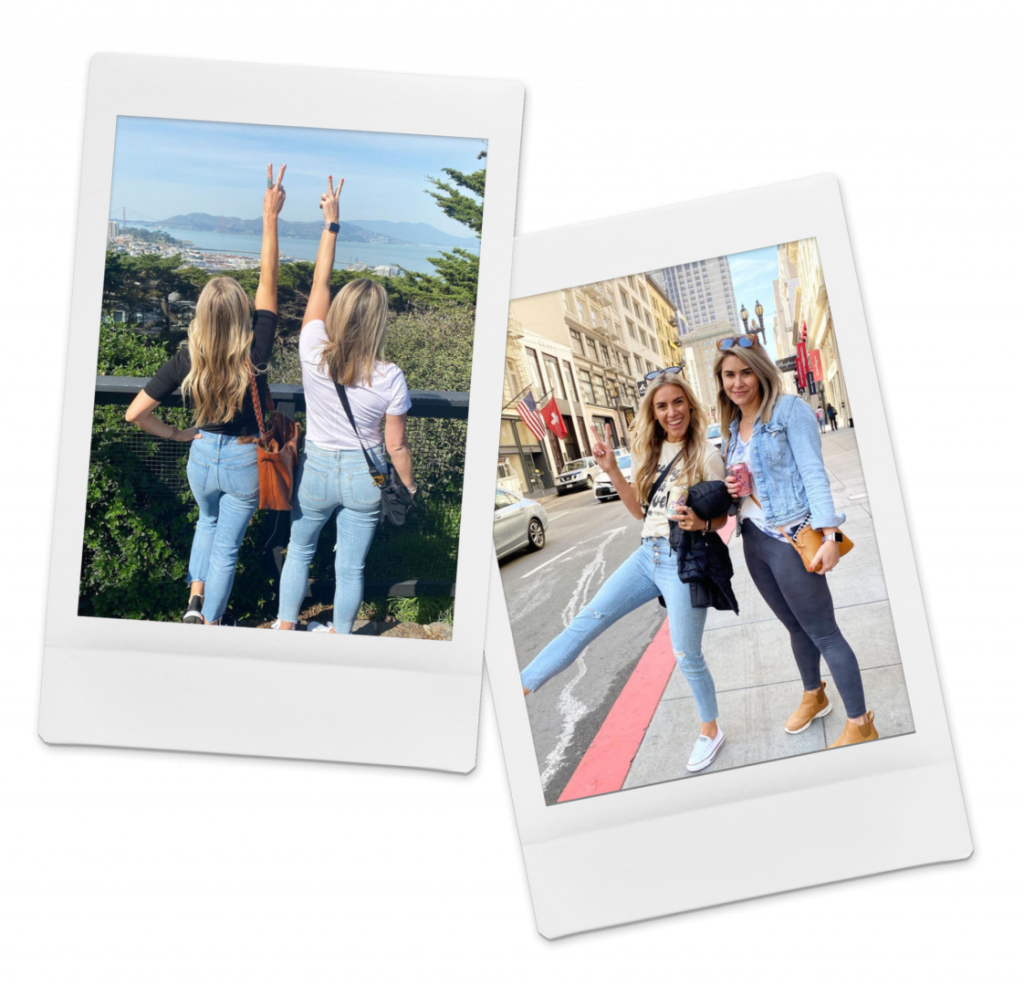 The Tried & True Moms
From Pinterest fails to fabulous finds, Tried and True Moms gives honest feedback about the things we love. We think the best kinds of friends are those who share, so we turned our private text messages into a public page for all to enjoy! Anything that sparks a happy moment is sure to make it on our page. Tasty recipes, deals, kids finds, fashion, crafts, music and all the little things in between.
Learn More
Meet Sissy!
Sissy Wilkinson... late thirties, dirty blonde, diet coke and treat lover, mediocre wife and mom to 3 kiddos. In 2019 she left sunny San Diego to raise a family in Salt Lake City, Utah. Sissy is a certified elementary school teacher and uncertified foodie. Sissy loves lunch dates, the beach, hiking, online shopping, throwing random stuff away, and doing anything literally in the sun.
Meet Heidi!
Heidi Hachtman, late thirties, mom of four boys who could navigate Trader Joe's with her eyes closed. Heidi was a music major, taught voice lessons, and loves to share her latest tunes. Former property and surf shop manager. Eclectic style and an admirer of God's creations: from plants, to rocks, flowers, beach days, people and stray animals. On an average day you will find her feeding her boys avocado toast with a side of a dozen eggs followed by a swim and nerf war.
Read the Quiz
Get to Know Us More
1. Heidi, If you could choose to do anything for a day, what would it be?
Beach day or new outdoor adventure with my kids.
2. Sissy, Where's the next place on your travel bucket list and why?
Dying to go to Spain!
3. Heidi, what three things would you want with you when stranded on a deserted island?
Chocolate, down comforter and music.
4. Sissy, What do you do to feel centered?
Exercising!
5. Heidi, what are your hobbies?
I love making salads & dressings. I have 32 houseplants and a yard full of greenery I enjoy looking after. Music is probably my creative outlet and what keeps me centered.
6. Sissy, What is your favorite book?
Where the Crawdads Sing. Also, Pigs in Heaven, The Glass Castle, Educated, The Five People You Meet in Heaven.
7. Heidi, what's your go-to guilty pleasure?
A hot homemade chocolate chip cookie
8. Sissy, What would you sing at karaoke night?
You're So Vain!
9. Heidi, What is the weirdest job you ever had?
I was a property manager which in some ways was a mystery job. Each week would surprise me with the strangest of situations. Putting out a fire while 7 months pregnant, fixing a pipe leak, solving a crime, or navigating a hoarders apartment.
10. Sissy, What are your hobbies?
Traveling, eating, biking…
11. Heidi, what's one thing that can instantly make your day better?
Sunshine, snuggling, and music.
12. Sissy, Who is your hero?
My mom! She raised 5 kids, ages 9-16 by herself after my dad passed away.